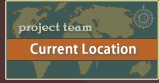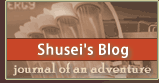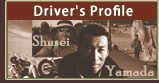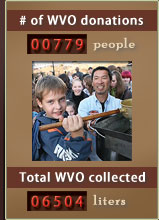 It is a project to show one of many examples of what we can do to try switching to eco-energy. Our attempt as travelers by nature is to travel around the world in a cleaner way; without fossil oil but making own biodiesel fuel from used vegetable oil in the car with a small processor built in.
The world trip starts in Vancouver in February, 2008. This eco-car will keep going across North America, Africa (crossing the Sahara), Europe, Asia collecting used oil and making biodiesel fuel on its own.
The project includes activities such as meeting people in the world interested in alternative energy and introducing what they are doing with what they found.
Our purpose in this project
To test the practicality of biodiesel as alternative energy in transition period
Biodiesel is a relatively new fuel. Driving around the world gives us a good opportunity to test the performance of the fuel in the long distance in different environment. It is not going to save the world. But we have to have a plan what to use in transition. Also there are people in the field studying and testing it for a while. We want to meet them and learn from them.
To research on what else is available for alternative energy and alternative lifestyle
As we travel, we hope to meet people who are making efforts to stop global warming. There must be a lot of ways and approaches because people are different in different climates or in different conditions. When we are moving around, we can see the differences more clearly. We want to learn about them and tell others about them.
To connect with people
Because of the promise of our trip, we have to knock on the doors and ask people for used vegetable oil. We also have to stop the car for a while in to make fuel.
Naturally we meet many people and have opportunities to talk about cultures, lifestyle, values, and so forth. This is what we call... "communication."