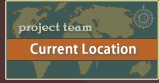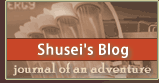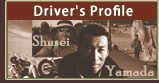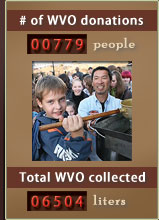 We are short of everything. Your help can keep us going.
Please help!
Used oil donation
Information on who or where to visit & help in research
Place to stay and work at night
Come & see us and tell people about what we are doing
Transportation while making fuel to collect oil
A little money
Tell us what you do for global warming
For More Information, please contact us by;
e-mail: contact@biodieseladventure.com
tel: 505-670-8462

Original Goods made by Columbia Sports

Now the original goods are available.
The profit will support the Biodiesel Adventure team.


T-shirt: $40.00
Material: Omni-Dry®
Available Sizes: S/M/L

Tote Bag: $6.00
100% cotton
Size: 37.5 x 47 x 14.5cm

For contributions and support goods, please e-mail to;
bda-support-goods@cosmos.ocn.ne.jp