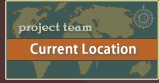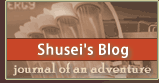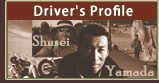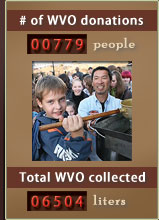 Shusei Yamada (Photo journalist/ Rally driver)
Biodiesel Adventure Project leader & Chief driver

After driving through the Sahara at the age of 25,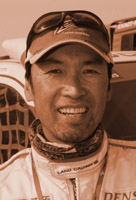 he continued the journey around the world by motorcycle for two years and has been traveling a distance equal to approximately 40 times around the world since then. In 1983 he started following Paris-DaKar, many Cross Country races, Camel Trophy, America's Cup and Dog sledge race as a journalist. His personal interests tend to world Nature and environmental issues as well as Native American way of life. His research methods are unique: going into the remote areas in Nature by four wheel drive car, motorcycle, kayak, rope climbing and MTB. Recently he started driving a motorcycle and a four wheel drive automobile in Paris-DaKar. He loves traveling through the Sahara at his own leisure as well. He has visited more than 100 countries. He has driven a total distance of 2 million km (1.25 million miles).